CLOK members are invited to a coaching day in the Lake District on Saturday 24th September with a LOC event on the Sunday.
Coaching
The Orienteering Foundation is a charity that promotes and supports orienteering in the UK. Every year they support a coaching day, open to both individuals and groups – in particular adults who often don't get as much coaching support as juniors. Details of the day can be found on the Orienteering Foundation website.
Duncan Archer will be leading a CLOK group at the Orienteering Foundation coaching day in Thwaite Head, Graythwaite, south Lakes on Saturday 24th September 2022. The coaching will be targeted at Light Green and above standard.
The coaching will typically consist of short loops (~1km with half a dozen controls), each practicing a particular technique. You return to the central point between each loop, where you can evaluate how it went in discussion with a coach, before going out again on another loop!
The coaching is ideal for anyone wanting to brush up their orienteering skills, or for those who have recently got into the sport for example via the Couch 2 Green program and wanting to get more practice in some excellent orienteering terrain.
The cost will be £6 for the coaching (which goes towards the Orienteering Foundation preparation, logistics, control hanging, and permissions).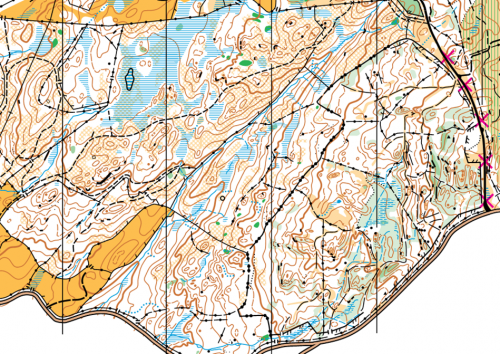 Accommodation
Alastair Mackenzie has booked the Witherslack Cycle Barn for a CLOK group on Friday and Saturday nights, which can accommodate 12 people. It has self-catering facilities, but we it is likely we will also go out to a nearby pub for a meal on the Saturday night.
The cost is expected to be £46 for weekend accommodation (Friday + Saturday nights) if we fill the place.
Sunday event
Why not make a weekend of quality orienteering in the South Lakes, putting into practice what you have learnt on Saturday with an even on Sunday? The following day there is a LOC Cumbrian Galoppen event at Harter Fell. Details to follow on the LOC event page.
Interested?
If you are interested in joining the CLOK group for the coaching, please contact Duncan Archer (duncan.archer77@gmail.com) letting us know:
If you want to join the CLOK group for coaching on Saturday
If you want to stay in the accommodation on Friday and / or Saturday nights
If you want to join for a meal on Saturday evening.
If you would be interested in car sharing for the weekend, either offering or looking for lifts.
Costs will be confirmed and payment requested once we have final numbers.
If you want to also take part in the LOC event on the Sunday, please enter it directly when entries open.